25 Jul 2022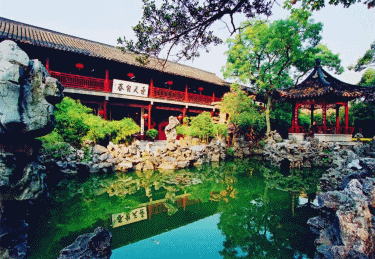 The Ge Garden in Yangzhou, which was to have been replicated in the National China Garden at the National Arboretum.
MSN:
On paper, it looked like a fantastic deal. In 2017, the Chinese government was offering to spend $100 million to build an ornate Chinese garden at the National Arboretum in Washington DC. Complete with temples, pavilions and a 70-foot white pagoda, the project thrilled local officials, who hoped it would attract thousands of tourists every year.      

But when US counterintelligence officials began digging into the details, they found numerous red flags. The pagoda, they noted, would have been strategically placed on one of the highest points in Washington DC, just two miles from the US Capitol, a perfect spot for signals intelligence collection, multiple sources familiar with the episode told CNN.  

Also alarming was that Chinese officials wanted to build the pagoda with materials shipped to the US in diplomatic pouches, which US Customs officials are barred from examining, the sources said.    

Federal officials quietly killed the project before construction was underway.      

The canceled garden is part of a frenzy of counterintelligence activity by the FBI and other federal agencies focused on what career US security officials say has been a dramatic escalation of Chinese espionage on US soil over the past decade.        

Since at least 2017, federal officials have investigated Chinese land purchases near critical infrastructure, shut down a high-profile regional consulate believed by the US government to be a hotbed of Chinese spies and stonewalled what they saw as clear efforts to plant listening devices near sensitive military and government facilities.    

F.E. Warren Air Force Base, a strategic missile base, is located in Cheyenne, Wyoming, an area near a host of cell towers using Huawei equipment. – From F.E. Warren Air Force Base/Facebook

US Attorney for the Eastern District of New York Richard P. Donoghue announcing indictments against China's Huawei Technologies Co Ltd, several of its subsidiaries and its chief financial officer Meng Wanzhou on January 28, 2019.