20 Dec 2013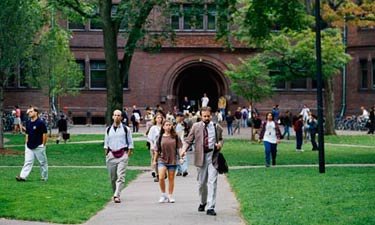 The Pittsburgh edition of Craigslist recently featured an employment ad, reported by the Puffington Host:
[S]eeking someone to attend Harvard University for four years in another's stead. The poster offers $40,000 a year, plus a $10,000 bonus after graduation. The ad, which appeared under Writing Gigs in Pittsburg's Craigslist has some high-level requirements: The chosen "student" must have a 4.0 GPA in high school or a 3.5 GPA in a university, must be male and must pass all tests once attending Harvard.
Apart from the disgrace, and having to breathe the air of Boston, this wouldn't be such a bad gig. I wonder if one's major would be prescribed, and do you get a bonus if you achieve election to a good final club?