25 Sep 2014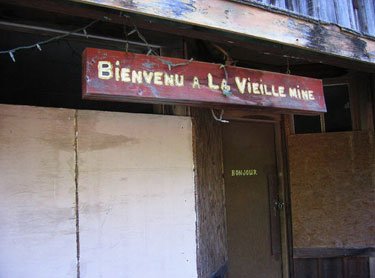 NPR identifies another case of linguistic non-assimilation, one apparently on the verge of expiring.
Language lovers and locals of an isolated mining region of the Ozarks are scrambling to preserve what's left of a dialect known as pawpaw French before it fades. The dialect once dominated this community in southeastern Missouri, but now, it is barely a whisper. …

Pawpaw French — named after a local fruit-bearing tree — is a linguistic bridge that melds a Canadian French accent with a Louisiana French vocabulary. The French originally settled Old Mines around 1723, back when the area was part of upper Louisiana. Floods of workers from Canada and Louisiana came to work the lead mines.

The dialect faded in other nearby towns like De Soto and Bonne Terre and Ste. Genevieve a long time ago. Pawpaw French persisted in Old Mines because it is much more remote.