25 Dec 2022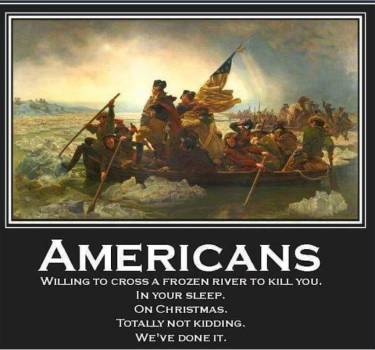 Don Surber commemorates "the Most American Christmas" of all time.
The old farmer was there with Washington when he crossed a frozen Delaware River in blizzard-like conditions on Christmas 1776. And so the photographer took a daguerreotype photo of Conrad Heyer in 1852, who 103 years early was the first European child born in Waldoboro, Maine. At 24, he had enlisted in the Continental Army and spent 1776 with Washington, whose rag-tag army went from victory in Boston to defeat in New York to a daring raid and stunning victory in the Battle of Trenton, New Jersey.

The New Market Press reported on July 25, 2013, "According to the Maine Historical Society, Heyer may be the earliest born human being ever photographed. He is also the only U.S. veteran to be photographed who crossed the Delaware River alongside George Washington in December 1776."

There is some dispute as to whether he was the earliest born person to be photographed. Three claims of earlier birth have been made, including a slave who would have been 115 when photographed.

But there is no dispute about Heyer's service to our country. He was a farm boy who became one of thousands of patriots who took up arms to force the best army in the world to leave the colonies so that Founding Fathers could set up a government that protected our rights.

On December 25, 1776, Heyer participated in the Most American Christmas Ever when Washington crossed the Delaware River, raided Trenton and caught 1,400 Hessian troops — who fought for the British — napping.

Heyer and the rest of the Yankee troops gathered at the river around 6 p.m. on that Christmas day for what was to be three crossings of the river. The plan was to ferry 5,400 troops and equipment but bad weather forced them to cancel the second and third crossings.

You can be darned sure that Washington was in the first crossing, along with his logistics magician Henry Knox who would serve as President Washington's secretary of war. They named a lot of things after Knox and for good reason. He might not have been able to pull off the impossible, but the improbable was a piece of cake for him.