22 May 2015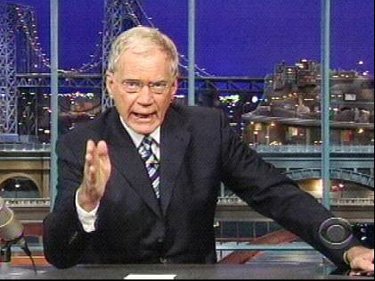 Dan Greenfield says Good Riddance to Letterman.
Progressive comedy is above all else lazy and Letterman was the laziest man in comedy. He had more staffers than Eisenhower all to deploy the thousandth [iteration] of the same joke. He used his power to fill the time slots after him with hosts who couldn't possibly compete with him to avoid being Conaned.

He was not a liberal by conviction, but out of laziness. When challenged by guests like Bill O'Reilly, he quickly folded. His politics were not thought out, they were unthinking. For all his pretense of eccentricity, he was a conformist who understood that if he played the game, he would get paid. His comic personality, the folksy skepticism and detached disdain served up in measured doses to viewers, was calculated to cover up this essential attribute that defined his enormously lucrative career.

Letterman is a professional sycophant who limos off into the sunset to the strains of the sycophantic braying of a dying industry. As audiences dwindle, the media has become its own audience, mourning the passing of its glorious past by taking hits of nostalgia from its heady days of power and privilege.

The mournful tributes piling up in his wake aren't about him. Network television is dying. Letterman was one of its last national figures. If you think mainstream media outlets are carrying on over his exit, wait until network television dies its inevitable demographic death.

Then the media will really have something to cry about.