Category Archive 'Refugees'
21 Dec 2016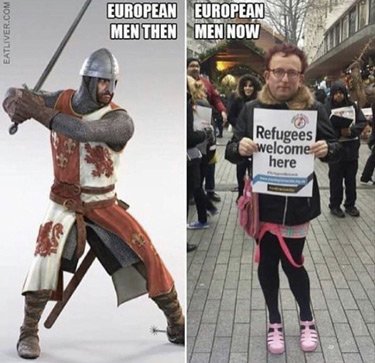 21 Nov 2015

Barack Obama says we are morally obliged to admit them. Before you decide, listen to this account from a German woman who speaks Arabic who traveled with a group of Syrian refugees on the train from Budapest to Vienna recently.
12 Sep 2015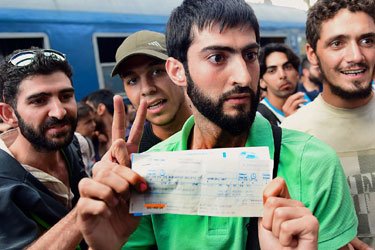 Peggy Noonan argues that the European Refugee crisis features a major disconnect between the influential elites making the decisions and the ordinary citizens who have to live with the consequences.
Rules on immigration and refugees are made by safe people. These are the people who help run countries, who have nice homes in nice neighborhoods and are protected by their status. Those who live with the effects of immigration and asylum law are those who are less safe, who see a less beautiful face in it because they are daily confronted with a less beautiful reality—normal human roughness, human tensions. Decision-makers fear things like harsh words from the writers of editorials; normal human beings fear things like street crime. Decision-makers have the luxury of seeing life in the abstract. Normal people feel the implications of their decisions in the particular.

The decision-makers feel disdain for the anxieties of normal people, and ascribe them to small-minded bigotries, often religious and racial, and ignorant antagonisms. But normal people prize order because they can't buy their way out of disorder.

People in gated communities of the mind, who glide by in Ubers, have bought their way out and are safe. Not to mention those in government-maintained mansions who glide by in SUVs followed by security details. Rulers can afford to see national-security threats as an abstraction—yes, yes, we must better integrate our new populations. But the unprotected, the vulnerable, have a right and a reason to worry.

Here is the challenge for people in politics: The better you do, the higher you go, the more detached you become from real life. You use words like "perception" a lot. But perception is not as important as reality.

The great thing in politics, the needed thing, is for those who are raised high in terms of responsibility and authority to be yet still, in their heads and hearts, of the people, experiencing life as a common person on an average street. The challenge is to carry the average street inside you. Only then, when the street is wrong, can you persuade it to see what is right.

The biggest thing leaders don't do now is listen. They no longer hear the voices of common people. Or they imitate what they think it is and it sounds backward and embarrassing. In this age we will see political leaders, and institutions, rock, shatter and fall due to that deafness.
09 Sep 2015