Category Archive 'George Orwell'
29 Jan 2019

05 Jul 2016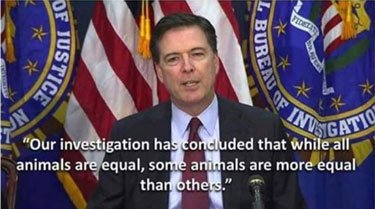 02 Sep 2014

Will Self, the BBC Magazine, takes a potshot at the posthumous reputation of English Letters' equivalent of Aristides the Just, the pious George Orwell.
Each generation of talented English mediocrities seizes upon one of their number and elevates her or him to become primus inter pares. Of course, these figures may not, in fact, be talented mediocrities at all, but rather genuinely adept and acute. However, what's important is that they either play to the dull and cack-handed gallery, or that those who sit there see in them their own run-of-the-mill reflection.

The curious thing is that while during the post-war period we've had many political leaders, we've got by with just a single Supreme Mediocrity – George Orwell. …

It's this prose style that has made Orwell the Supreme Mediocrity – and like all long-lasting leaders, he has an ideology to justify his rule. Orwell's essay, Politics and the English Language, is frequently cited as a manifesto of plainspoken common sense – a principled assault upon all the jargon, obfuscation, and pretentiously Frenchified folderol that deforms our noble tongue. Orwell – it's said by these disciples – established once and for all in this essay that anything worth saying in English can be set down with perfect clarity such that it's comprehensible to all averagely intelligent English readers.

The only problem with this is that it's not true – and furthermore, Orwell was plain wrong. …

As for most people who bother with the matter admitting that English is in a bad way – hardly. Since 1946, when Orwell's essay was published, English has continued to grow and mutate, a great voracious beast of a tongue, snaffling up vocabulary, locutions and syntactical forms from the other languages it feeds on. There are more ways of saying more things in English than ever, and it follows perfectly logically that more people are shaping this versatile instrument for their purposes.

The trouble for the George Orwells of this world is that they don't like the ways in which our tongue is being shaped. In this respect they're indeed small "c" conservatives, who would rather peer at meaning by the guttering candlelight of a Standard English frozen in time, than have it brightly illumined by the high-wattage of the living, changing language.

Orwell and his supporters may say they're objecting to jargon and pretension, but underlying this are good old-fashioned prejudices against difference itself. Only homogenous groups of people all speak and write identically. People from different heritages, ethnicities, classes and regions speak the same language differently.
Read the whole thing.
19 Dec 2013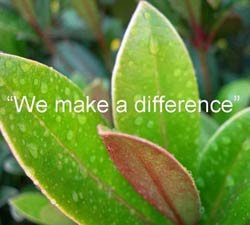 Dan Greenfield explains how the Left's Newspeak in the real world differs from Orwell's prediction. Modern Newspeak does not reverse meanings. It substitutes emotions for meanings.
Newspeak's objective was to enforce linguistic schizophrenia as a means of subdividing personalities, killing rational thought and making opposition into a form of madness. Liberal Newspeak's is less ambitious. It settles for muddling your brain. Like modern advertising, its goal is to make you feel comfortable without actually telling you anything.

Liberal Newspeak is the chirpy announcer in a drug commercial soothingly telling you about all the fatal side effects while on screen couples have romantic picnics and go whitewater rafting. That is the job of most of the news media. Forget outliers like MSNBC which caters to a self-consciously prog crowd. The media's real job is to be that announcer telling you that if you vote liberal, your taxes will go up, your job will go to China and you will die, without getting you upset about the terrible news.

The dictionary of Liberal Newspeak is full of empty and meaningless words. Community, Care, Access, Sharing, Concern, Affordability, Options, Communication, Listening, Engage, Innovating and a thousand others like it are wedged into sentences. Entire pages can be written almost entirely in these words without a single note of meaning intruding on the proceedings.

It's not that these words don't have meanings. It's that their meanings have been rendered meaningless. The techniques of advertising have been used to pluck up words that people once felt comfortable with and wrap them around the agendas of the liberal bureaucracy.
Read the whole thing.
16 Nov 2011

David Wemyss takes an anecdote from George Orwell as the title of a thoughtful essay on alienation (which he refers to as "insularity") as seen in the writings Orwell, Woolf, and Kierkegaard, man's alienation from his fellow man (particularly those of other classes and conditions) and the alienation of some modern intellectuals from values and self.
Virginia Woolf is treated harshly.
It was a salutary lesson for me that the pellucid beauty of "On Being Ill" led eight years later to "Three Guineas", with its insistence that Britain in the thirties was a tyranny as bad as Nazi Germany, that all loyalties were false (except those emanating from the virgin forest of course), that all uniforms were evil, and that war was a male desire to dominate brought about by competitive education.

Indeed, not many people realise that Virginia Woolf in 1938 was pretty well recommending the post-1967 British comprehensive school – except that it would have been a university – one so given over to cultural destructiveness that her own books would have fallen out of the syllabus.

Theodore Dalrymple put it characteristically well in the City Journal a few years ago when he said that, had she survived to our own time, Woolf would have had the satisfaction of observing that her cast of mind – shallow, dishonest, resentful, envious, snobbish, self-absorbed, trivial, philistine, and ultimately brutal – had triumphed among the elites of the Western world. And if that seems a little harsh on someone who did I think have a considerable gift – Mrs Dalloway is surely a very good novel – just remember that she also wrote the most immitigably stupid book of the twentieth century.
Hat tip to Bird Dog.
18 Jan 2011

Recovering liberal was reminded of a scene in Nineteen Eighty-Four by the way the liberal mainstream media devotes a special kind of attention to Sarah Palin.
It was nearly eleven hundred, and in the Records Department, where Winston worked, they were dragging the chairs out of the cubicles and grouping them in the centre of the hall opposite the big telescreen, in preparation for the Two Minutes Hate.

The next moment a hideous, grinding speech, as of some monstrous machine running without oil, burst from the big telescreen at the end of the room. It was a noise that set one's teeth on edge and bristled the hair at the back of one's neck. The Hate had started.

As usual, the face of Sarah Palin, the Enemy of the Democratic Party and the Main Stream Media and especially leftist bloggers, had flashed on to the screen. There were hisses here and there among the audience. A little red-haired woman journalist gave a squeak of mingled fear and disgust. Palin was the renegade, one of the leading figures of the Republican Party, almost on a level with the near mythological figure "Reagan", and had engaged in counter-liberal activities, had been condemned to irrelevancy, but had mysteriously escaped from liberal media attacks and gained a mass following. The programmes of the Two Minutes Hate varied from day to day, but there was none in which Palin was not the principal figure. She was the primal enemy, the defiler of the Party's plans including the Death Panels. All subsequent crimes against the Party, all treacheries, acts of sabotage, heresies, deviations, sprang directly out of her teaching. She was still active and hatching her conspiracies: perhaps under the protection of secret paymasters, perhaps even — so it was occasionally rumoured, the mysterious Koch brothers and the equally mysterious Fox Murdoch.
Read the whole thing.
Hat tip to Bill Ivers.
26 Dec 2010

Emmylou Cakehead posted classic English recipes for Plum Cake and Christmas Pudding typed by George Orwell himself. Her images were a bit too small to read, so I enlarged them and tinkered with the contrast.
04 Jun 2010

Jonah Goldberg argues that the hedonic consumerism nightmare of Aldous Huxley's Brave New World (1932) has proven more accurately prophetic of the dystopian direction of Modernity than the brutal collectivism of George Orwell's 1984 (1949).
[P]olitics is increasingly a vehicle for delivering prepackaged joy. America's political system used to be about the pursuit of happiness. Now more and more of us want to stop chasing it and have it delivered. And though it has been the subject of high school English essay questions for generations, we have not gotten much closer to answering the question, what exactly was so bad about the Brave New World?

Simply this: it is fool's gold. The idea that we can create a heaven on earth through pharmacology and neuroscience is as utopian as the Marxist hope that we could create a perfect world by rearranging the means of production. The history of totalitarianism is the history of the quest to transcend the human condition and create a society where our deepest meaning and destiny are realized simply by virtue of the fact that we live in it. It cannot be done, and even if, as often in the case of liberal fascism, the effort is very careful to be humane and decent, it will still result in a kind of benign tyranny where some people get to impose their ideas of goodness and happiness on those who may not share them.
"Homer was wrong in saying: 'Would that strife might perish from among gods and men!' He did not see that he was praying for the destruction of the universe; for, if his prayer were heard, all things would pass away."
—Heraclitus of Ephesus
18 Jul 2009

Maybe readers allowing you to purchase electronic copies of books from giant impersonal corporations are not such a good idea after all.
What happens when Amazon decides, for reasons of its own, that you should not be in possession of a particular book? Pop! It's gone. Eliminated by your friendly corporation's software update system.
Big Brother came calling on Amazon customers yesterday, as the New York Times reports.
In George Orwell's "1984," government censors erase all traces of news articles embarrassing to Big Brother by sending them down an incineration chute called the "memory hole."

On Friday, it was "1984" and another Orwell book, "Animal Farm," that were dropped down the memory hole — by Amazon.com.

In a move that angered customers and generated waves of online pique, Amazon remotely deleted some digital editions of the books from the Kindle devices of readers who had bought them.

An Amazon spokesman, Drew Herdener, said in an e-mail message that the books were added to the Kindle store by a company that did not have rights to them, using a self-service function. "When we were notified of this by the rights holder, we removed the illegal copies from our systems and from customers' devices, and refunded customers," he said.

Amazon effectively acknowledged that the deletions were a bad idea. "We are changing our systems so that in the future we will not remove books from customers' devices in these circumstances," Mr. Herdener said.
29 Oct 2008

04 Aug 2006

Producing his Complete George Orwell led Peter Davison to endure seventeen years of labor, seven changes of publisher ownership, and (ultimately) a sextuple heart bypass. The (apparent) completion of this Herculean project in 1998 was received with universal accaim, but Davison did not stop.
His original editor, Tom Rosenthal, recalls:
After my departure Secker & Warburg changed ownership no less than four times, and when the redoubtable Davison turned up with the newly discovered and remarkable material now published as The Lost Orwell he was told that Secker would not be able to publish it because it would not sell enough copies.
David Pryce-Jones positively explodes with indignation.
For many years now, Peter Davison has been the editor of a Collected Orwell, put out by Secker and Warburg. After Volume 20 he thought the series was complete. Then he discovered more material, including letters from Eileen, Orwell's first wife, and Sonia, as well as some Orwell essays he had overlooked. Most fascinating of all are lists of Communists and fellow travellers whom he knew, and on whom he commented sharply for the benefit of a counter-intelligence department. Here's a window into the Cold War.

This latest volume was published by the Timewell Press, boutique publishers not long in operation. How had this conceivably come about? I got the Timewell telephone number and the man who answered was Andreas Campomar. He's now in the position Fred Warburg was in all those years ago, but this time because Secker & Warburg had turned the book down on grounds of cost. They've made millions out of Orwell, and they do this?
Reviewers in the London Times and Telegraph found this post-ultimate volume "invaluable" and "fascinating."