Category Archive '#MeToo'
04 Apr 2019

06 Mar 2019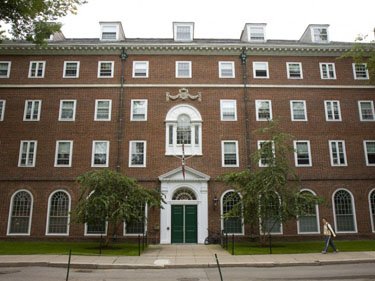 Oh, me! Oh, my! Can Harvard students possibly bear up and survive in a climate in which their own House Master/Faculty Dean (and Law Professor) proposes to represent a cad like Harvey Weinstein accused of numberless cases of crude advances, sexual harrassment, and generally being a masher?
Harvard Crimson asks that important question, and apparently is asking it on behalf of the management of Harvard itself. Presumably in the case of unfavorable responses, Harvard's Administration will lay in a copious supply of smelling salts, fainting couches, and gallon jugs of Lydia Pinkham's. There will doubtless as well be long queues of desperate Harvard students lining up for counseling.
"Doctor, how could he? How could he represent that… that beast?"
Harvard College's institutional research office sent an anonymous, online survey to Winthrop House residents Tuesday as part of a review process aimed at addressing students' concerns about Faculty Dean Ronald S. Sullivan, Jr.'s decision to represent Hollywood producer Harvey Weinstein as he faces charges of sexual assault.

The survey asks students a series of questions about whether they feel welcome in the House. It also asks them to score Winthrop on a five-point scale based on whether they believe the House is "hostile" or "friendly," "contentious" or "collegial," and "sexist" or "non-sexist," among other metrics.

Dean of the College Rakesh Khurana announced that former Dean of Freshmen Thomas A. Dingman '67 would lead a "climate review" in an email to Winthrop residents on Feb. 25. Khurana wrote that the College decided to launch the review after hearing concerns surrounding support structures for students in the House following Sullivan's decision to defend Weinstein.

Harvard College Institutional Research wrote in its Tuesday email that in trying to examine the "climate" of Winthrop, the survey will use Pennsylvania State University professor Sue Rankin's definition of climate: "the current attitudes, behaviors and standards of faculty, staff, administrators and students concerning the level of respect for individual needs, abilities and potential."

In response to Sullivan's decision to join Weinstein's defense team, some students started protests and wrote open letters calling for his removal as faculty dean.

The survey sent Tuesday begins with a question about students' level of satisfaction with the House's climate. It continues by asking students to indicate their level of agreement — from "Strongly Agree" to "Strongly Disagree" — with a series of statements evaluating their experiences in the House.
Some of the statements read "I feel I belong in Winthrop House" and "Winthrop House has a strong commitment to diversity, equity, and inclusion."

Another question asks students to rank the House on 12 different characteristics including disrespectful or respectful, elitist or non-elitist, homophobic or non-homophobic, and racist or non-racist.

The survey closes with two demographic questions and a space for additional comments.
The College will use the results gathered from Winthrop affiliates to guide any further action, Khurana wrote in his original email.
I try to imagine the Yale Daily News, back in 1966, inquiring if we "felt welcome" in our Yale freshman dorms or residential colleges, and I have to hold on to the arms of my chair not to fall out of it laughing.
Can you imagine not feeling welcome in one of the poshest, most luxurious undergraduate colleges in the country and the world?
I am reminded of the comedy film, in which the upper class mother points out to her unhappy adolescent daughter: "You know, you will never again, in the rest of your life, be this rich or this thin!"
A friend of mine used to remark ruefully that life after Yale amounted to constant struggle to try to live as well as you did as a Yale undergraduate.
18 Jan 2019

16 Jan 2019

10 Dec 2018

07 Dec 2018

———————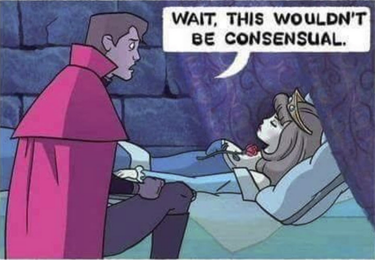 ———————-
———————–
HT: Karen L. Myers.
08 Oct 2018

If anybody doubts that #MeToo Feminism amounts to witch-hunting, he just needs to read this article in Slate, describing (with avidity) how Yale Law Professor Jed Rubenfeld (husband of "Tiger Mom" Amy Chua) needed to be investigated for making a young lady "uncomfortable" through personal conversations or by complimenting her (!) The beast!
One afternoon late in her first year at Yale Law School, Linda sat down to create a contemporaneous record of a conversation she'd had the night before. She'd met with one of her professors, Jed Rubenfeld, in his office after hours at his suggestion, following repeated attempts to see him in the afternoon about a paper she was working on for him. Rubenfeld had made her uncomfortable throughout the year, commenting on her appearance and asking her about his. While friends had told her she had reason to feel creeped out by his behavior, Linda wondered whether she was being too sensitive and agreed to the 8 p.m. meeting. She really needed to make progress on the paper, after all. But given the queasy feeling she already had, she asked her partner to pick her up that night, and to come looking for her if he hadn't heard from her after a reasonable amount of time.

Per Linda's record, written the next day and shared with us recently, her conversation with Rubenfeld that evening quickly veered away from her paper. The professor asked her, "Why aren't you married?" When Linda tried to steer the conversation to safe ground—mentioning how young she was and inquiring about his own marriage to fellow Yale Law School professor Amy Chua—Rubenfeld brought the focus back to her. He asked if she'd been the smartest girl in her high school, then if she'd been the prettiest. When she again deflected, he asked if her smarts had made things tough with the guys in school. The conversation meandered from there and never returned to her paper. Eventually, Rubenfeld said they should get going. By the time they left, Linda's partner had come to look for her.

Linda, who today is a recent YLS alum, spent the rest of that academic year agonizing over what to do about her uncomfortable interactions with Rubenfeld, and experiencing more of them. One in particular sticks out: The Saturday night after exams wrapped up, Rubenfeld called her cellphone—the first time he had ever done that, she says. He said they'd never gotten a chance to talk about that paper and asked if she was free to do that now. Linda said she was busy preparing to leave New Haven and couldn't meet, but said she was happy to talk on the phone. They had what Linda describes as a 30-second conversation about the paper before Rubenfeld quickly ended the call, saying he'd see her in September.

That summer, Linda spoke to Yale Law School's Title IX coordinator. (Linda is a pseudonym, and to preserve her anonymity, we have chosen not to name the Title IX coordinator at the time, as it would identify her class year.) Her goal was twofold: She wanted to start a paper trail about Rubenfeld's behavior, and she was looking for advice on what her options were for engaging the school's Title IX process, the government-mandated means of investigating and stopping gender-based discrimination. According to Linda, the Title IX coordinator at the time told her at the very beginning of the call that if Linda named the professor during their conversation and the allegations were sufficiently serious, the coordinator would have to file a formal report. Once that process began, the coordinator said, Linda's anonymity could not be guaranteed.
This was several years before #MeToo, and the prevailing wisdom at the time was that women should just lean in and push through when things got weird.

This put Linda in an enormously tough position. Schools need to protect the accused as well as the accusers, so it makes sense that Yale would ask women, or anyone alleging misbehavior, to attach their names to allegations. But it also makes sense that attaching her name would be incredibly difficult for Linda: Rubenfeld hadn't just advised her on a paper. He also taught one of her courses, and he'd been her "small group" professor during the fall semester. (At Yale, each first-year law student is assigned to a 16- or 17-person small group. Those students take all of their courses together, including one course with just their group that's led by one professor.) Until that April late-night meeting, Linda had generally considered Rubenfeld her advocate. She was counting on him to be one of her references on her clerkship applications, which she needed to submit soon after returning to campus in the fall. She worried that if she made a report or even told the Title IX coordinator his name, it could get back to Rubenfeld and she'd lose his support. This could undermine her chance to earn a prestigious clerkship with a federal judge—which would then make it harder for her to continue to pursue competitive opportunities, like the holy grail for Yale Law School students: a clerkship on the Supreme Court.

Linda was left with two terrible options: She could protect her clerkship prospects by subjecting herself to more unwelcome flirtation, or she could ask Yale to investigate Rubenfeld.
Amazing stuff.
When I was at Yale, I had a professor who had a wonderful voice and a superb accent in the poetry of another language. His seminar was filled with gorgeous female grad students beautiful enough to be models, who were commonly visibly aroused, breathing heavily, as he read aloud. He was a lady-killer, with a glint in his eye. The girls adored him, and he made one of them after another his lover. I suspect he left behind a lot of happy memories, but, it's a good thing he's gone. Boy! they'd string him up today.
01 Oct 2018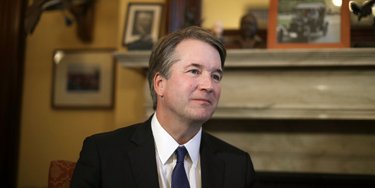 Jonah Goldberg tries to figure out why Brett Kavanaugh has caused the Left to pull out all the stops.
I want to be open-minded. So I will concede that the allegation is not theoretically impossible, given the depths of depravity that humans in every generation and every civilization and at all strata of class and privilege are capable of.

But it would be highly unlikely, to say the least. I say this having some insight, however imperfect, into the social milieu from which Kavanaugh hails. I didn't grow up in Washington, but I did technically go to a prep school.

(My school was not as prestigious as Georgetown Prep. There was always a raging debate about my alma mater: Was it the best school on the B-List or the worst school of the A-list? But it was a prep school.)

I knew kids at various schools like Kavanaugh's. They could be, to borrow a term from social science, dicks. I'm not saying he was. But even if he was, that doesn't mean he was a rapist. Though, to listen to various liberals, you'd think stereotypes about sex, race, and class are always true so long as you're talking about white preppy Christians.

Still, I will confess I have my own biases. I never took high school too seriously, so I had a certain amount of resentment towards those who did. The kids who constantly worried about their permanent record; the kids who did everything they could to please teachers or gussy-up their college applications; the kids who seemingly without much effort checked boxes as both jocks and academic grinds; the kids who were always worried about getting in trouble for fear of having to go to a state school: These were kids that I didn't gravitate towards precisely because I couldn't be one of them. But I will grant them this: They seemed really unlikely to organize rape gangs if for no other reason than that such things look really bad on your application to Yale.

Again, I don't mean to be unfair to Brett Kavanaugh. I have no doubt that a regular churchgoing kid had other reasons not to do the logistical heavy-lifting of drugging and raping teenage girls on a regular basis. I'm just assuming the worst while still employing Occam's Razor. And I just have a hard time believing that the Rapey McRapeFace who Avenatti and his fans describe is the real Brett Kavanaugh.
24 Sep 2018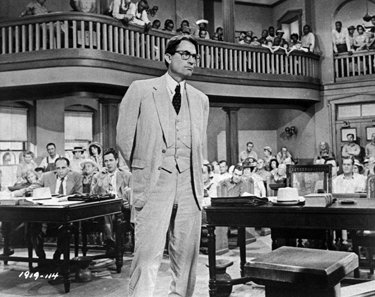 If you think that, you must not have read "To Kill a Mockingbird," points out Ashe Schow in the Washington Examiner.
Atticus Finch is a monster. Sure, he's one of history's most beloved literary characters (he was even played by Gregory Peck in a film adaptation) but he's also, to use the parlance of our time, history's greatest rape apologist. …

With the increasing focus on sexual assault, if "To Kill A Mockingbird" were taught in women's studies classes today, Finch would have to be labeled the villain of the book for not accepting at face value an accuser's tale of rape and for posing difficult, painful questions to her on the witness stand.

Finch was the defense attorney for Tom Robinson, a black man accused of raping a white woman, Mayella Ewell. Ewell and her father both claimed that Robinson beat and raped her, but Finch dared question the account.
07 Aug 2018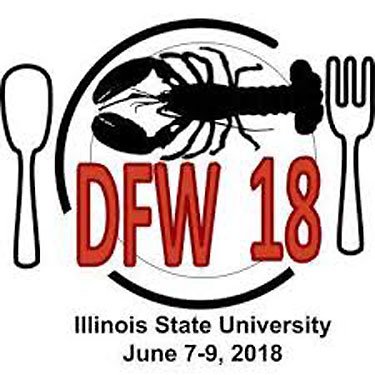 I cannot stand the scribblings of the pretentious, sanctimonious, vulgar voice of the hipster generation, David Foster Wallace, so I was naturally amused to read of the hilarious tumult surrounding the holding of the 5th Annual DFW Conference.
DFW was duly pious about the fate of the humble lobster, but he was also a bad boyfriend and a lech and even his suicide in 2008 will not protect him from the rage of the #MeToo Feminists.
The Outline gravely wrestles with all the intense moral issues here.
First, the flyers were defaced. Hung in the hallways of Illinois State University's English department, the message was inked identically on each one: NAH I DON'T LIKE PREDATORS, above the clip-art lobster and below the promise of pizza.

This was mid-October 2017 — post-Weinstein, pre-C.K. The flyers announced an info session for a committee to plan and execute the school's 5th-annual David Foster Wallace Conference. Wallace taught at ISU for nearly a decade; he wrote almost all his major works there, including the 1996 behemoth Infinite Jest. He also liked to sleep with his students, was abusive to his girlfriend at the time, the writer Mary Karr (whom he'd tried to push from a moving car not long before moving to Illinois in the summer of 1993, and also once hurled a coffee table at), committed statutory rape while away on book tour (or at least told a friend he did), and wrote to his friend Jonathan Franzen to say that he sometimes thought he was "put on earth to put his penis in as many vaginas as possible."

This stuff had been public knowledge for years (all of the above is drawn from D.T. Max's 2012 Wallace biography, Every Love Story is a Ghost Story). But with Weinstein looped on cable news, Wallace's past behavior seemed freshly reprehensible, and more people were willing to speak out against a school-sanctioned celebration of his work.

Ryan Edel, the conference's chairman, took the flyers down and tried to forget about them. Edel, a big, soft-voiced Chicagoan with thick glasses and a graying beard, spent five years as a military linguist before going to ISU to get his Ph.D in 2011. As a general rule, conference chairs are experts in their field: authors of monographs, anthology intros, controversial journal articles. Edel, in contrast, had barely heard of Wallace when he took on the job in 2016. He just hadn't realized that his more-or-less provincial university hosted a conference of international significance.

His ignorance of Wallace, who died by suicide in 2008, extended to the writer's personal life. Edel had heard hints of bad behavior, and received at least one strongly worded letter from a member of the ISU community calling him out for "honoring someone who had taken advantage of women, particularly students," as he described it. But stacked against all the deification of Wallace as a world-historical genius/saint, this stuff had failed to fully dent his consciousness. Now, he couldn't post to the conference's Facebook page without being asked point-blank how he justified celebrating an abuser. Maybe the monocled bone-bags over in Updike Studies would scoff at a question like that, and start pompously discoursing on the need to situate writers in their original context. But Edel started personally answering every angry Facebook comment, unambiguously condemning Wallace's behavior in self-searching mini-essays that could run to five or six hundred words.
21 Apr 2018


Eric Fischl, Bad Boy, 1981 and spectator.
The Cut reports that "Paintings of naked women, usually by clothed men, are suddenly sitting very uncomfortably on gallery walls."
Male artists wonder whether they can work with the female form, while the world questions what their intentions were in the first place. …

The western art canon is in no small part a parade of famous female nudes, from Praxiteles's Aphrodite of Knidos from the fourth century B.C. to Manet's 19th-century prostitutes (notably the recumbent, unamused Olympia) to John Currin's Playboy-meets-Fragonard women — and almost all of them have been made by white male artists. …

The question of the moment has become: Is it still an artistically justifiable pursuit for a man to paint a naked woman?

To answer this question, I reached out to a number of prominent male artists known for doing just that (as well as for painting nude men). But most of them — including Currin, Carroll Dunham, Jeff Koons, and the young Mexican-American painter Alex Becerra (some of whose nudes are drawn from escort ads) — declined to talk about their work's relationship to the current social climate. Presumably, they worried about unintentionally saying the wrong thing that would then echo endlessly across social media, damaging their reputations. For emerging artists, there is the fear of a possibly career-derailing gestalt fail. "I've been in conversations with other [male artists], and they were just like, 'I quit working with the figure. I'm only doing abstract work, because I don't want to touch it,' " says Marty Schnapf while walking me through his recent solo show "Fissures in the Fold" at Wilding Cran Gallery in Los Angeles. He thinks we could be living through "a new Victorian age" — or at least that's his explanation for the mixed responses he's received for his gender-confusing neo-Cubist nudes, which play out sexualized fantasies in hotel rooms and surrealist swimming-pool dreamscapes, and evoke Joan Semmel's erotic works from the 1970s. …

In New York, there was the viral petition asking that the Metropolitan Museum remove or contextualize the Balthus painting Thérèse Dreaming, depicting an adolescent girl leg up, her eyes closed: "The Met is, perhaps unintentionally, supporting voyeurism and the objectification of children." While the museum didn't acquiesce, Balthus's reputation was already on the decline. Industry experts reminded me that, whereas in the boundary-pushing '70s, a Balthus was considered to add a sophisticatedly perverse note to one's collection, in recent years, he's regarded as a little skeevy.
And we used to think the Victorians were annoyingly moralistic!
04 Feb 2018

Maureen Dowd serves up Uma Thurman's #MeToo testimonial.
We learn from all this that Uma is a true New Yorker, unable to drive, and scared out of her wits at the prospect of managing Maxwell Smart's joke sports car, the Kharmann Ghia! Watch Uma go all over the road before she crashes it.
Uma plays a superwoman assassin in "Kill Bill," but, alas! we learn here that she's a hypochondriac ("my permanently damaged neck and my screwed-up knees.") and a whiner. ("As she sits by the fire on a second night when we talk until 3 a.m., tears begin to fall down her cheeks. She brushes them away.")
Maureen Dowd clearly sat up and listened to Uma's BS until 4 A.M. You know what that means don't you?