Category Archive 'Finland'
05 Apr 2018

But she has the answer to the problem…
HT: VDare.
20 Mar 2018

———————–
————————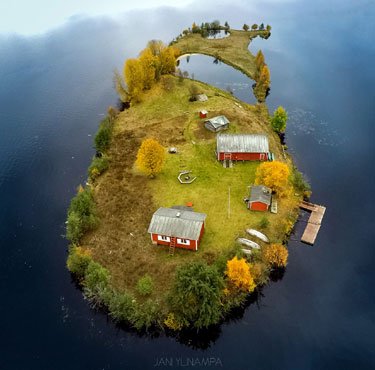 ————————-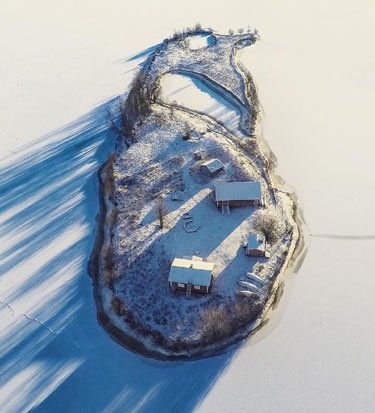 Photos: Jani Ylinampa
18 Jul 2017

There is an entire genre of Finnish jokes at the expense of the Russians.
In 1939, Stalin grew tired of tolerating the existence of Finland on the Soviet Union's western border, so he decided to crush it. In December, 120,000 soldiers, backed up by six hundred tanks and a thousand artillery pieces, readied themselves to invade Finland.
The Finns were unperturbed. Their generals were competent, their borders were fortified, and their people were ready to fight and die for their homeland.
As Russian bombs fell on Helsinki on the 30th of November, and Soviet divisions began crossing the border, a joke began to spread among the Finns:
"They are so many and our country is so small, where shall we find room to bury them all?"
25 Dec 2015

As politicians meet in Europe to discuss border controls, campaigners in Norway has proposed moving its own border west – to give their neighbours in Finland a mountain.

A social media campaign launched by Bjorn Geirr Harsson, a retired employee of the Norwegian Mapping Authority, suggests Norway could shift its eastern border 20 metres (66 feet) so that the Halti mountain peak could become part of Finland.

The proposal was intended as a gift to celebrate the 100-year anniversary of Finland's independence in 2017.

"We would not have to give away any part of Norway. It would barely be noticeable," said Mr Harsson, 75, speaking to the Norweigian website, The Local. "And I'm sure the Finns would greatly appreciate getting it."

The Halti is only 1,365m (4,479ft) tall, placing it well out of the list of Norway's top 200 highest peaks.

But Finland has no mountain peaks of its own, so even the Halti's lowest slopes would become Finland's highest peak.
Halti is actually more of a fell (a mountain plateau) than a peak, but it is still a nice gesture.
29 Oct 2014


The Winter War, Finland vs the Soviet Union, took place between 30 November 1939 and 13 March 1940, lasting 3 months, 1 week and 5 days. Finland suffered 70,000 total casualties. The Soviet Union suffered 323,000 total casualties.

A large group of Russian soldiers in the border area in 1939 are moving down a road when they hear a voice call from behind a small hill: "One Finnish soldier is better than ten Russian".
The Russian commander quickly orders 10 of his best men over the hill where Upon a gun-battle breaks out and continues for a few minutes, then silence.
The voice once again calls out: "One Finn is better than one hundred Russian."
Furious, the Russian commander sends his next best 100 troops over the hill and instantly a huge gun fight commences.
After 10 minutes of battle, again Silence.
The calm Finnish voice calls out again:
"One Finn is better than one thousand Russians"
The enraged Russian commander musters
1000 fighters and sends them to the other side
of the hill. Rifle fire, machine guns, grenades,
rockets and cannon fire ring out as a terrible
battle is fought…. Then Silence.
Eventually one badly wounded Russian fighter crawls back over the hill and with his dying words tells his commander, "Don't send any more men……it's a trap. There's two of them."
20 May 2014

Back in the late 1980s, some Finns evidently shared their home with a pet elk (the animal we call a moose in this hemisphere). Personally, I would never let my moose sit on my waterbed.
Hat tip to Karen L. Myers.
19 May 2014

22 Apr 2014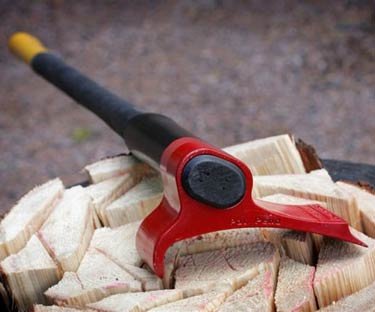 The Vipukirves Leveraxe: a radical new axe design.
This morning, I got an advertising email from AllOutdoor featuring an intriguing new gizmo:
Some crazy Finn has gone and reinvented one of mankind's oldest tools: the axe. Check out that picture — it doesn't even look like an axe, but it splits wood like nobody's business.

The Vipukirves Leveraxe is designed to flip around to the side right after impact and break off pieces of the log. So unlike with a regular axe, you're encouraged to strike near the sides of the log. It's also way safer, especially when you include a tire to catch flying pieces of wood.

You can buy them off the Vipukirves website for 193 euros, which right now is over $260.00. Yeah, I kinda want one.
———————————-
———————————-
I notice that the wood getting chopped successfully in the video looks like birch (which figures, they've got a lot of birch in Finland). But, how, I wonder, would this axe work on oak? (In Pennsylvania, we burn oak.)
28 Jan 2013


Winter is harsh in Finland, on the Hoherodskopf peak in the Vogelsberg Mountains in Hesse, Germany. (photo: Jutta Rübesam) (click on photo for larger image)

But Jutta Rübesam's Nhubia is stylish and prepared, complete with muffler and overcoat. (photo: Jutta Rübesam)

(photo: Jutta Rübesam)
09 Jan 2010

23 Oct 2009

Here is a short 0:53 video from Finland showing a Golden eagle (Aquila chrysaetos) attacking and killing a reindeer calf (Rangifer tarandus).
BBC:
A BBC natural history film crew gathered the extraordinary footage along a reindeer migration route in northern Finland.

It finally proves this eagle species does occasionally hunt reindeer, something suggested by forensic evidence and the local Sami people.

The crew filmed the behaviour while capturing footage of the reindeer migration for the BBC natural history series Life, though the images were shot at too far a distance to be included in the final cut of the high definition programme.

In the last 100 yards it went into a low powerful glide and hit the back of a calf

Television producer Dr Ted Oakes, cameraman Mr Barrie Britton and scientist Mr Harri Norberg set out to film the hunt along the northern edge of Finland.

For his PhD thesis Mr Norberg has spent the past few years studying how predators interact with the reindeer (Rangifer tarandus), which are known as caribou in North America.

Mr Norberg would tag calves, then search out those that had stopped moving to find out what had killed them.

By examining the bodies and the size and shape of claw, bite or talon marks, he ascertained that the majority of reindeer calves killed in the region had been attacked by eagles. …

More often than not the golden eagles (Aquila chrysaetos) appeared to attack white calves, rather than tan or brown ones, though the crew did not know why.

According to Mr Norberg, it is usually immature golden eagles that kill the calves.

However, he also believes the birds occasionally hunt adult reindeer.

Another larger species of eagle lives in the region, the white-tailed eagle (Haliaeetus albicilla), but this bird is less aggressive than the golden eagle, and will often be chased off a reindeer carcass by its smaller relative.

The Sami people that live in the area say they have seen white-tailed eagles also killing reindeer, but this behaviour has yet to be scientifically documented.
Hat tip to the News Junkie.