Category Archive 'Parodies'
10 May 2022

24 Nov 2019

HT: Catherine Barr Windels.
12 Nov 2017

06 Nov 2017

08 Oct 2017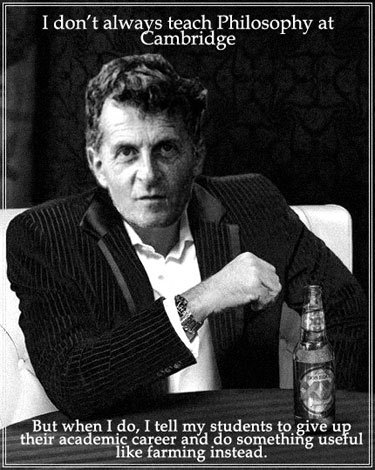 30 Jul 2017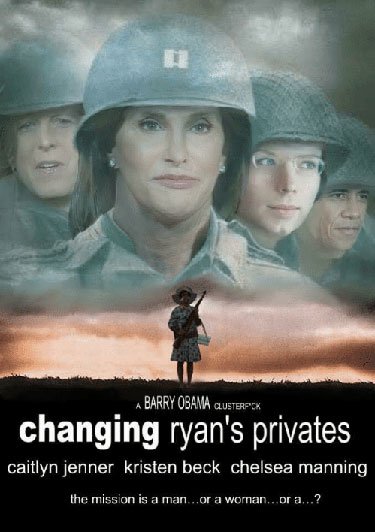 21 Mar 2017

John Scalzi's latest, The Collapsing Empire, released today by Tor Books, apparently has some resemblances to Isaac Asimov's Foundation series.
Scalzi and the publishers of Tor books are both prominent on the Social Justice Warrior side in the current and ongoing political conflicts within the Sci Fi-Fantasy community.
Consequently, Vox Day's Castalia House released yesterday a parody, titled "The Corroding Empire," purportedly written by one Johan Kalsi, described by Vox Day as, "Finland's hottest science fiction author. An accomplished geneticist as well as a 6'3″ ex-Finnish Marine."
The cover of "The Corroding Empire," as you can see above, has a recognizable resemblance to the cover of "The Collapsing Empire," and features the imaginary plug line: "Kalzi rips off Asimov even better than Scalzi rips off Heinlein!"
All this seems rather funny, but Tor Books was not amused and (who knew that such a minor publisher had that kind of power?) promptly prevailed on the great and powerful Amazon to remove the parody.
SuperversiveSF.com reports:
Tor Books author John Scalzi announced a book, which he turned in late, titled The Collapsing Empire.

Castalia House quickly and effectively put out a parody book titled The Corroding Empire by Johan Kalsi, which beat out Scalzi's actual work in pre-orders for several days.

The parody, The Corroding Empire released today, to much fanfare (I've read a little myself, it is good science fiction work).

Tor sent Amazon an ultimatum telling them to take it down.

Amazon complied and sent Castalia House a notification that they were taking it down because they were pretending to be John Scalzi.

Castalia House had their book removed, and there's nothing they can do about it.
Wow! Amazon sucks with a leftwing conformist vacuum about as powerful as that of Mozilla, Target, Starbuck's, ESPN, &c.
Vox Day apparently foresaw the possibility of censorship, and cleverly had ready an alternative cover, title, and auctorial pseudonym: "Harry Seldon" referencing Hari Seldon, the mathematician hero of Asimov's "Foundation." (see below). But… you won't find "Corrosion" on offer at Amazon this morning either.
Here's where both titles were pre-release yesterday on Amazon's bestseller list:

Hat tip to Karen L. Myers.
26 Jan 2017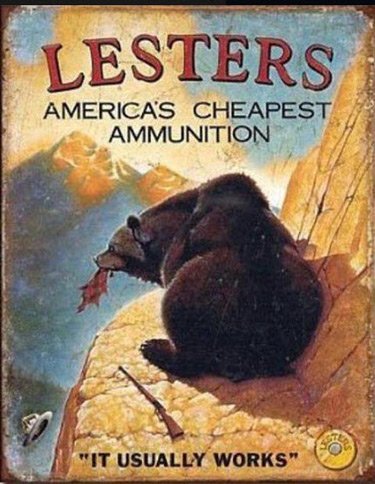 Nice parody of 1900-era Remington/Western/Winchester ads.
14 Dec 2009

Tired of those lame renditions of sacharine holiday songs blaring over the loudspeakers in every supermarket and mall? Jess Ruffner-Booth (who blogs about her own sighthounds at DemonPuppy), served up three Cthulhu carols to put one in a completely different kind of holiday spirit.
DEATH TO THE WORLD 2:05 video
Death to the world!
Cthulhu reigns.
The Great Old Ones Destroy
With wrath and doom, so cruel and foul,
Replete with obscene joy.
He rules the Earth with dreadful might,
And through our ghastly dreams
His twisting turning tentacles
Elicit from us maddened screams.
Cthulhu's time has come.
————————————————–
IT'S THE MOST HORRIBLE TIME OF THE YEAR 1:20 video
With the nights getting longer,
The evil is stronger,
And there's much to fear.
It's the most horrible time of the year.
It's the unhappiest season of all.
When your knuckles are whitening
From visions so frightening,
You must not recall:
It's the unhappiest season of all.
Great Cthulhu is calling.
Insanity's falling,
And cultists are roaming the land.
With darkness descending,
Our destiny's bending
To forces we can't understand.
It's the most horrible time of the year.
There'll be ritual killing
And omens fulfilling,
As Old Ones appear.
It's the most horrible time of the year.
————————————————–
IT'S BEGINNING TO LOOK A LOT LIKE FISHMEN 1:40 video
It's beginning to look a lot like fishmen
Everywhere I go.
From the minute I got to town,
And started to look around,
I thought these ill-bred peoples' gill-slits showed.
I'm beginning to hear a lot of fishmen
Right outside my door.
As I try to escape in fright
To the moonlit inns with night,
I can hear some more.
They speak with guttural croaks
And to hear them provokes
A profound desire to flee.
Their eyes never blink,
And quite frankly they stink
Like a carcass washed up from the sea.
I wish I'd paid attention
To that crazy drunken man.
He tried to warn me all about
Old Marsh's deep born clan.
It's beginning to look a lot like fishmen
Everywhere I go.
They can dynamite devil reef,
But that will bring no relief.
Yhanthlei is deeper than they know!
I'll continue to see a lot of fishmen.
That I guarantee.
For the fishman I really fear,
Is the one who's in the mirror,
And he looks like me.
He looks just like me!
————————————————–
And, when I looked, I found lots more:
I SAW MOMMY KISSING YOG SOTHOTH 1:19 video
AWAY IN A MADHOUSE 1:14 video
AWAKE YE SCARY GREAT OLD ONES 1:28 video
CAROL OF THE OLD ONES 1:11 video
I'M DREAMING OF A DEAD CITY 3:24 video
O COME ALL YE OLD ONES 1:36 video
MI-GO WE HAVE HEARD ON HIGH 1:16 video
FREDDIE THE RED-BRAINED MI-GO 1:25 video
HAVE YOURSELF A SCARY LITTLE SOLSTICE 2:30 video
THE CULTIST SONG 2:44 video
O CTHULHU 3:22 video
SILENT NIGHT, BLASPHEMOUS NIGHT 2:11 video
Not Xmas, but still, we have to link a few good ones from A Shoggoth on the Roof:
IF I WERE A DEEP ONE 4:34 video
BYAKHEE BYAKHEE 3:47 video
————————————————–

In case something slimier and more amorphous than Santa should come creeping down your chimney, you'll want to be prepared with alternative-to-yourself refreshments.
BellyTimber offers a Cthulhu Xmas cookie recipe and templates(!).
Hat tip to Karen L. Myers.