Category Archive 'Werner Herzog'
11 Oct 2020

11 May 2020

27 Mar 2020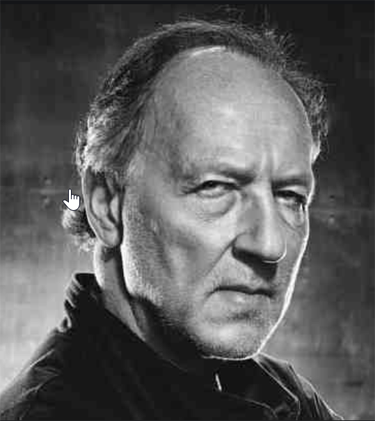 David Marchese interviews 77-year-old Werner Herzog.
[T]o go back again to the need for fresh images: In "A Guide for the Perplexed," you say that our children will be upset with us for not having thrown hand grenades into television stations. I took that to be a criticism of the poverty of television's visual imagination. Are Hollywood movies much better?

Hollywood, of course, is undergoing a massive shift. There are new forms of passing your films onto audiences and new expectations and new behavior and patterns of audiences. Everything is in great turmoil, and the dust hasn't settled yet. But we should not underestimate how we can reach, with our films, to a village in Kenya. It's phenomenal and strange. You're sitting in front of a man who is unique. I'm unique in world history. My generation. Not just me. I grew up with pre-industrialized agriculture, with hay being turned around with forks and then hoisted up onto horse-drawn carts. Then I have seen gigantic harvesters, and they have three computer screens inside, and it goes by GPS. And I have seen — may I go wild?

Yes, please.

I have witnessed, as a child, the town crier with a bell coming up the street and shouting: "Announcement! Announcement! If you want to have subsidies for your new septic tank, opening hours will be then and then." I am coming from a pre-industrialized town crier to today's world. There's no one like my generation.

Are you unique in any other ways?

There are no other men like me. I'm quoting from a film of Les Blank.
30 Aug 2019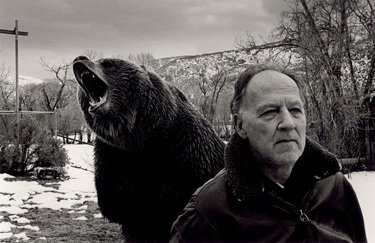 1. Always take the initiative.
2. There is nothing wrong with spending a night in jail if it means getting the shot you need.
3. Send out all your dogs and one might return with prey.
4. Never wallow in your troubles; despair must be kept private and brief.
5. Learn to live with your mistakes.
6. Expand your knowledge and understanding of music and literature, old and modern.
7. That roll of unexposed celluloid you have in your hand might be the last in existence, so do something impressive with it.
8. There is never an excuse not to finish a film.
9. Carry bolt cutters everywhere.
10. Thwart institutional cowardice.
11. Ask for forgiveness, not permission.
12. Take your fate into your own hands.
13. Learn to read the inner essence of a landscape.
14. Ignite the fire within and explore unknown territory.
15. Walk straight ahead, never detour.
16. Manoeuvre and mislead, but always deliver.
17. Don't be fearful of rejection.
18. Develop your own voice.
19. Day one is the point of no return.
20. A badge of honor is to fail a film theory class.
21. Chance is the lifeblood of cinema.
22. Guerrilla tactics are best.
23. Take revenge if need be.
24. Get used to the bear behind you.
HT: Vanderleun.
06 Feb 2019

30 Nov 2018

08 Nov 2018


Werner Herzog releases 11,000 hand-painted rats to the streets of Delft.
On his arrival, Herzog went to some pains to assure the press that the film crew were not coming as 'an invading army' – but that they might 'cause some inconvenience once in a while'. However, when word got out about his plans to use rats, tremors of apprehension began to spread through the ancient town.

'My film is about a community that is invaded by fear,' he explained in an attempt to assuage the unease he sensed building up. 'The rats are a very decisive element, almost a key to the film because they signify this invasion of fear.

'We are using laboratory rats from Hungary,' he went on. 'They are albinos with red eyes and very beautiful. Very beautiful and very scary! They are also quite small and distinct from savage rats; they are tame, and will be sterilised so that they cannot reproduce. We only want to release them in controllable places, like very narrow streets. We will block all the escape routes; we will close the doors; we will build a fence. Not one single rat in the whole world can escape!'

However, as the newspaper stories which followed these pronouncements graphically reveal, Herzog's optimism was not fulfilled.

A total of 11,000 rats were bred in Hungary for the scenes, and then imported to the barn of a local farmer where they were to be kept until required. Upon seeing them, however, Herzog was not satisfied with their appearance and had them all painted grey…

Even so, Herzog was still faced with the local burgermeister's refusal to grant permission for the rats to be freed in the streets.

'I had to resort to a stratagem,' he explained. 'I pretended to pack up and leave Delft – but before anyone could stop me I suddenly released the rats and shot the scenes. A lot of them ran away, I'm afraid. We never found them.'
28 Jan 2018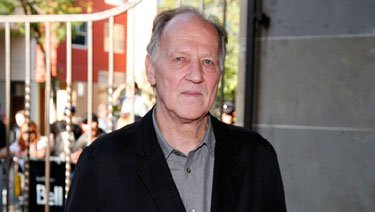 LOS ANGELES—Shedding new light on the tragic ending to his critically acclaimed portrait of the animal activist, filmmaker Werner Herzog told reporters Wednesday that he killed and ate Timothy Treadwell in 2003. "I should finally say that during the filming of my documentary Grizzly Man, I mauled Timothy Treadwell to death and then devoured his remains," said Herzog, admitting after 15 years that it was in fact he and not the grizzly bears of Katmai National Park who sunk his teeth into Treadwell's neck, ripped out his jugular, and feasted on his organs. "Timothy and his girlfriend Amie Huguenard were setting up camp by a salmon stream when I approached them, aggressively batted them around, and then tore them limb-from-limb while they screamed. His judgment was perhaps clouded by his optimistic view of nature, which, in the end, sadly led to me picking his bones clean." Herzog went on to say that the most tragic part of the story was that, after years of integration, Treadwell felt he had finally gained his trust.
17 May 2016

07 Mar 2010

Cyber vigilantism punishes kitten killing, adultery, and a variety of other things in China these days.
******************************
Essex cockerel and hens victorious when fox invades their coop.
******************************
The LA Times finds that Italians have better political scandals.
Reporting from Rome — The governor made off to a monastery after having affairs with transsexuals, but not before the cops videotaped a tryst, all flesh and white powder, and offered to sell copies to a magazine owned by the prime minister, who, at the time, was rumored to be entangled with an underage Neapolitan model.

Then one of the transsexuals, a Brazilian named Brenda, turned up naked and dead, her laptop computer submerged under a running tap. Oh, yeah, and the drug dealer who supplied cocaine to the governor and Brenda would meet his own demise. It's an odd coincidence.
******************************
Glenn Reynolds explains why the federal government has come to resemble Schlitz beer.
******************************
Leo Grin, at Big Hollywood has a four part essay on Werner Herzog, Timothy Treadwell, and "Grizzly Man" (2005). Pt1, Pt2, Pt3, Pt4.
Big Hollywood is promising more in-depth reviews of significant conservative films.
Multiple hat tips to Karen L. Myers.